Grip Strong – Fight Strong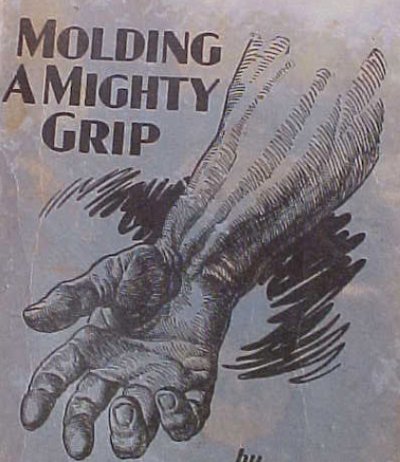 img: Art of Manliness
When you shake hands with someone with a strong grip, you know it immediately. They don't even need to squeeze your hand. You just feel it in the relaxed, yet firm, way their thick hand cradles yours. 
You know it even more when a strong gripper takes hold of your wrist, gi sleeves or lapel. In fact, it doesn't matter how much your eyes tell you the fighter in front of you doesn't look that strong when you're struggling to shake their grip of you! Of course, the opposite is true too and the grip can be the weakest link in your grappling chain. Over-reliance on lifting straps in the gym can mean that you have fantastically strong pulling muscles but can't fully utilise them in grappling / BJJ because of a weaker grip.
To best train my grip, I consulted my friend uber-qualified Strength and Conditioning coach* Mr Dominic Kinsey, and these are his thoughts on the subject:
"The hands are incredibly versatile tools and should be treated as such when training your grip strength. The hand can hold, squeeze and rotate in a variety of angles and combinations so for a truly functional strength building and injury prevention routine, your training should be varied enough to address all these needs."
What are the components of a strong grip?